Original berzerker left, new berzerker right (Painted by Muskie)
Its no secret that GW concentrate heavily upon releasing fantastic plastic kits for us all to enjoy with each new army release. Indeed plastic kits have become such a staple part of our modeling lives that is now entirely possible to create a complete army just out of plastic.
In this post I would like to explore my own experiences with plastic model kits and ask myself; 'are they as good as they obviously seem to be?'
Plastic Kits: The past
The first plastic kits released by GW were done a little before my time so I don't actually remember/know what the first true plastic kit was. The first kit I ever bought was plastic and consisted of the £5 box of khorne berzerkers one of which is represented in the picture above. They were all absolutely identical but for only £5 my parents couldn't complain. As a result, the original plastic kits were therefore quite bulky and analogous and so I would like to skip that era and focus on the release of 3rd edition 40k.
Look at the green bases!
3rd edition 40k saw the release of a seminal multi-part plastic kit, the space marine tactical squad. Within this box you received 10 plastic marines with separate heads, legs, torsos and arms! There was even a command frame for sergeants and heavy weapon troopers. Suddenly you could buy a whole squad in a box, command and all, without having to buy several different metal blisters and have odd guys left over.
The benefits of this kit were enormous in almost all aspects. It was cost effective, originally retailing at £10. It was a modelers dream, with a seemingly limitless combination of poses. It was functional, being made of plastic meant that the figures were less likely to break, were lighter and could be placed into awkward terrain more easily. It was also designed with the intention to be upgraded with other kits so that devastators and assault marines could also be made. In short, the tactical squad revolutionised the way that we now collect and build our armies.
Following on from that success, other releases received plastic kits too. The ork boyz kit has a particular place in my heart as it was the first kit to make orks appealing to me and began the orks ascent to gaming greatness. The strategy was also applied to warhammer as well and over the years it became staple to field a majority of plastic core troops and implement them with metal elites and support.
Plastic Kits: the Present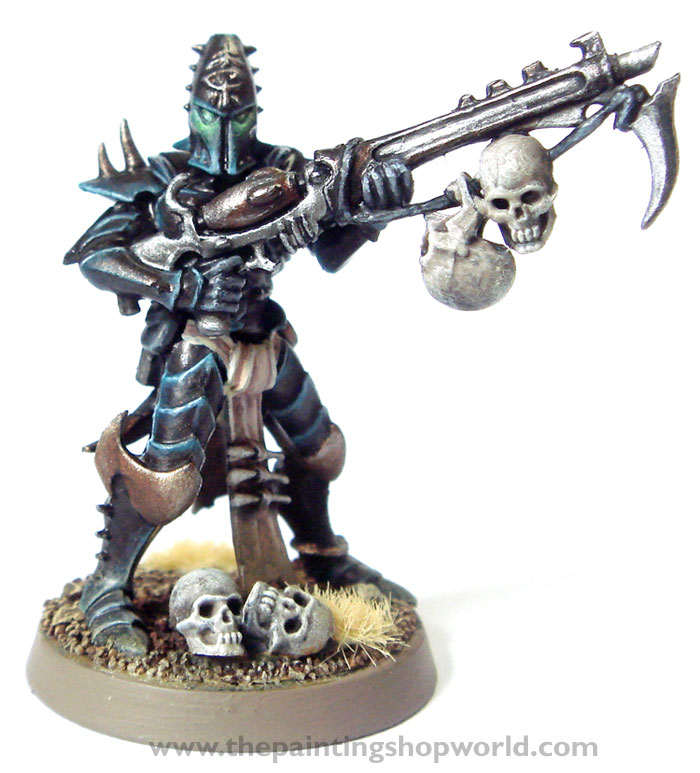 Currently, GW seems to be executing a policy of releasing as many plastic kit choices as they can afford each year for each major release. Due to the new technology they recently acquired (the ins and outs of which I know nothing about), the kits have become smaller in overall spru size (optimizing packaging and therefore shelve space) but more compact in overall detail. Modern plastic kits are literally bursting with extra details and add-ons, which all lead to improved modeling customisation. The future can only improve this trend with more and more full units becoming plastic with metal being reserved for characters (although there are a number of plastic character models already).
Is the move towards plastic model kits a good one?
The advantages with plastic kits are obvious and I brushed over a number of them when I described the tactical squad above. However, there is one downside that I only recently realised.
When looking through my old White Dwarf mags I noticed that the models back then were so much better. Not in all cases obviously (I'm looking at you Naggash), but on the whole each model had more character. It dawned on me that each metal model had previously been sculpted with a pose and purpose in mind and so a great deal of effort had been afforded to each individual guy. The plastic kits are obviously pose-able but we, the consumer, pose them ourselves leading to some fairly dubious models at times. As a result, plastic models never seem as complete as metal models and never quite as individual. Yes, the kits have loads of detail and extra bits but these tend to be fairly minor in context. For example, the old metal chaos marines were all truly unique and allowed for some really characterful units.
Unfortunately the flip side to this was that everyone with a chaos army ended up with squads containing the same guy thus foiling the uniqueness of the unit on a complete army scale.
Conclusions
It seems plastic kits have altered our hobby world forever. They provide us with quality and convienience, which we now expect for each new army released. However, I feel they have also taken something away from the character of the individual model. Plastic armies look great altogether but individual guys are bland and boring.
Perhaps the greatest benefit a plastic kit can give us in this new age of hobby is a firm base to create our own individuals with green stuff and a strong bitz box. The power of the internet and hobby blogging in particular has opened the gates of our hobby to a new world of DIY sculpting and painting. Armed with a solid plastic base and boundless information, perhaps the sky really is the limit to our modeling success.